How to List and Print your Student ID's and Passwords
1.) Login to Renaissance Place
2.) Click on the Reports Link under Accelerated Reader


3.) Click on the School Management link.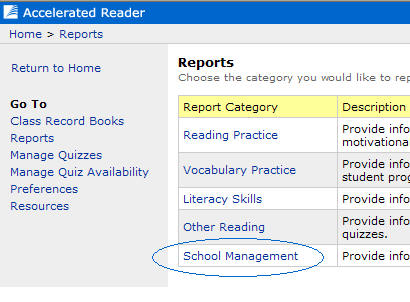 4.)Click on the Student Information link.


5.) Make sure your class is listed under the Select Students section. Make other changes if needed, then click the View Report button. Adobe Reader will open your report, where you will be able to print it out.